'12 Years a Slave' Star Lupita Nyong'o -- I Used to Pray For Lighter Skin
'12 Years a Slave' Star
I Used to Pray For Lighter Skin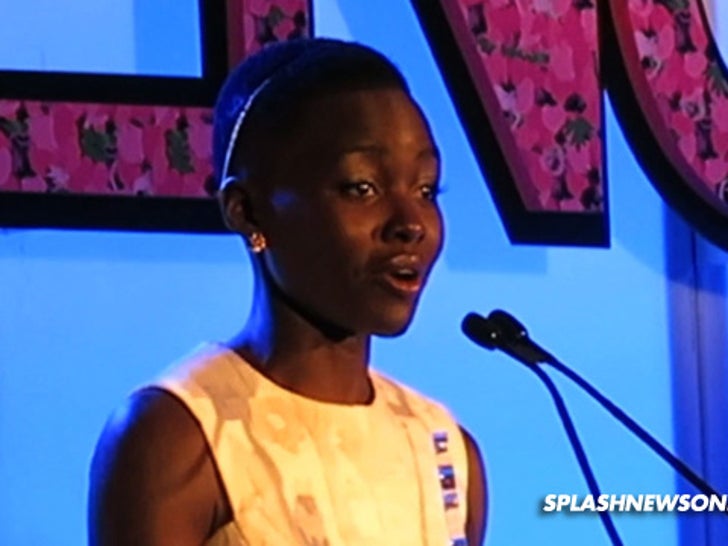 "12 Years a Slave" star Lupita Nyong'o says she repeatedly prayed to God asking for lighter skin during her adolescence ... because she thought having dark black skin was a curse.
Nyong'o was honored with an award on Thursday at a luncheon for Essence ... and said she was teased growing up for her "night-shaded skin" ... so she prayed God would change it.
Lupita says she was so ashamed she couldn't even look at herself in the mirror ... adding, "Every day I experienced the same disappointment of being just as dark as I had been the day before."
The actress says supermodel Alek Wek -- one of the first dark skinned supermodels -- helped boost her confidence ... because people like Oprah praised her as a beautiful woman.
Nyong'o says she ultimately learned that beauty comes in all shades ... and hopes to be an inspiration to other young girls with similar concerns.