Audrina Patridge -- I'm a Bona Fide Rock Chick Now ... Performs in Vegas (Sort of) [VIDEO]
Audrina Patridge
I'm a Bona Fide Rock Chick Now
Performs in Vegas (Sort of)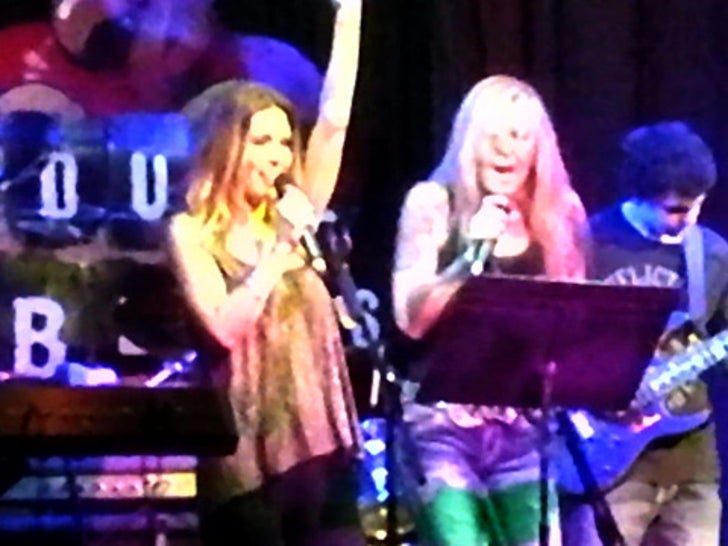 One thing is undeniable ... Audrina Patridge is pretty ... out of tune when it comes to singing -- but that didn't stop her from rocking a legendary stage in Las Vegas this weekend.

The former "Hills" star went to Rock n' Roll Fantasy Camp at the House of Blues in Vegas and got to perform an original song with actual rockstar, Lita Ford.
It's unclear how many days Audrina spent at the camp -- but she obviously spent more time on her rocker chick moves (decent) than anything else.
Hey, at least she's living her dreams. Off key, but still ...
For the record, AP ... here's how it's done. Classic Lita.