Rihanna and Drake -- Circumstantial Banging Proof
Rihanna and Drake
Circumstantial Banging Proof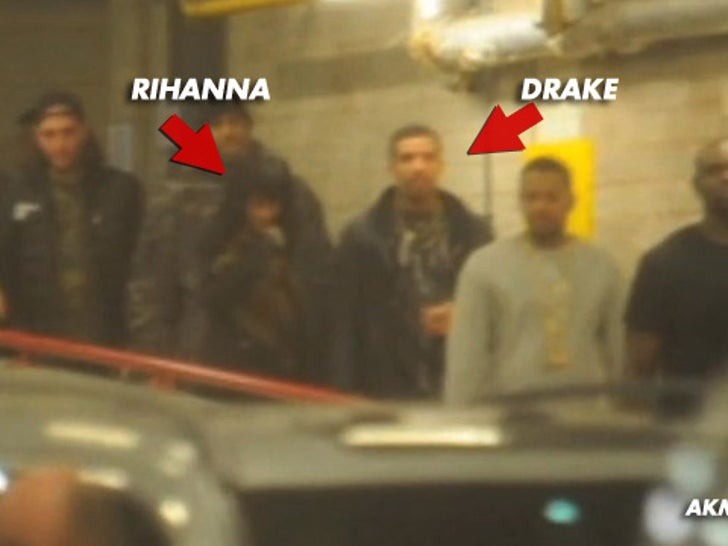 Rihanna and Drake are doing it! And by doing it we mean this is the first video of them holding hands.
Drake had performed earlier Tuesday night and had an after-party at Club Entourage in Manchester England, when a photog got the first real romantic shot of the duo.
They went to a bowling alley after and stayed til 4 AM. We're told they rented out the entire joint.
Holding hands and going bowling. Ah to be back in high school.