Kyle Richards -- Real Cougars of Beverly Hills Gone Wild
Kyle Richards
Real Cougars of Bev Hills Gone Wild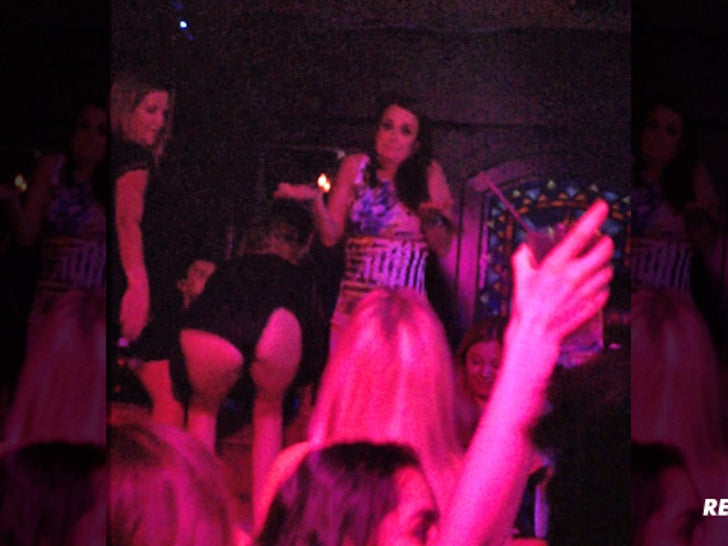 Kyle Richards and her rich friends were ON THE LOOSE this week ... partying at a West Hollywood nightclub like girls 1/3 their age.
The "Real Housewives of Beverly Hills" star hit up iconic gay bar The Abbey on Thursday night to celebrate a friend's birthday ... and to do some risque table dancing.
According to our sources, Kyle and co. arrived around 11:00 PM and stayed til closing at 2 AM ... so, hardly what you'd call a rager.
We're told Richards is quite the barfly -- at the Abbey, anyway ... where she frequently sips on margs (Skinny Girl, we're sure) and is known for leaving fat tips.
Momma needs her medicine.