Crusoe Gongbay's Arrest -- Details in UNM Running Back's Alleged Rape Case
New Mexico Running Back
Graphic Details Emerge
In Alleged Rape Case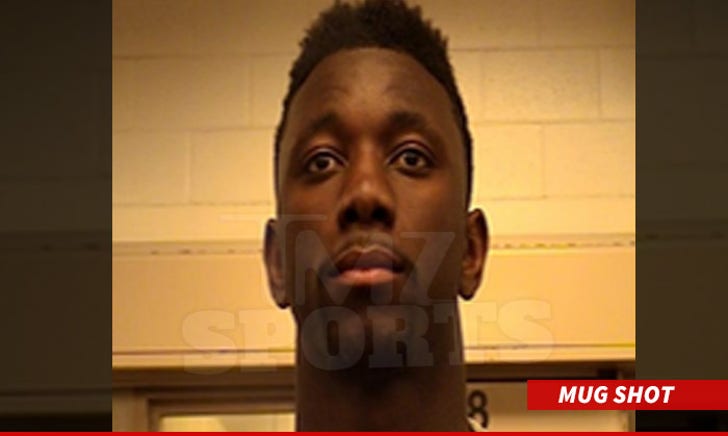 EXCLUSIVE
University of New Mexico running back Crusoe Gongbay was in a car with 2 other men when he allegedly kidnapped and raped a UNM student earlier this month ... this according to court documents obtained by TMZ Sports.
As we previously reported, the 20-year-old football player was arrested in Albuquerque on suspicion of rape stemming from an incident in the early hours of April 13th.
According to court docs, obtained by TMZ Sports, the alleged victim told police ... Gongbay, along with 2 other men, approached her while she was sitting in a car outside of a house party and made her get into a waiting BMW.
While in the BMW, the woman claims one of the men began to force her to perform oral sex on him, and then undressed her, while Gongbay and another man were in the car.
The woman claims the 1st man then put on a condom, "Forced [her] on his lap" and had sex with her.
After he finished, the woman claims Gongbay also forced her to perform oral sex ... before putting on a condom and raping her as well.
According to the documents, Gongbay and the 1st man were dropped off at an unknown location -- and the 3rd man drove her back to campus.
But before he let her out of the car, the woman claims he pulled out a gun, held it to her head and forced her to perform oral sex. She claims he proceeded to rape her as well.
The woman claims she was eventually allowed to leave the car -- and later went to police, where she identified Gongbay and another man. The identity of the 3rd person was unclear.
Gongbay was arrested on suspicion of rape and kidnapping. He has since been suspended from the UNM football team.