Lindsay Lohan at Cannes Party -- She Cannes Never Say No to a Party
Lindsay Lohan
She Cannes Never
Say No to a Party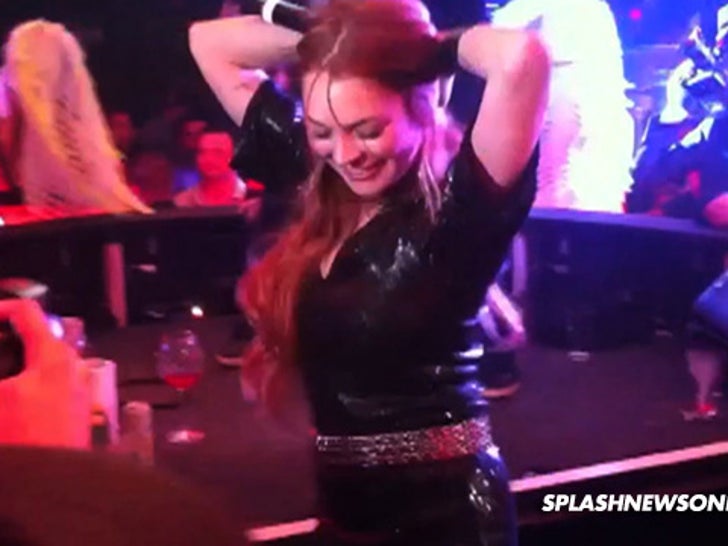 Lindsay Lohan's motto is when in Rome, Paris, L.A., Secaucus ... Cannes ... doesn't really matter -- as long as you keep the party going ... which she did in a French nightclub last night.
LiLo shrugged off her sobriety struggles, and hit up VIP Room in Cannes -- and while she wasn't seen drinking on camera ... she was surrounded by the worst temptations -- alcohol and French guys.
Lindsay's brother Michael was also there to keep his eye -- and hands -- on her. Yeah, it's a little uncomfortable ... check the video.