Jonah Hill: Homophobic Slur Hurled at Photog -- "Suck My D***, F*****"
Jonah Hill
Throws Homophobic Slur at Photographer ...
"Suck My D***, F*****"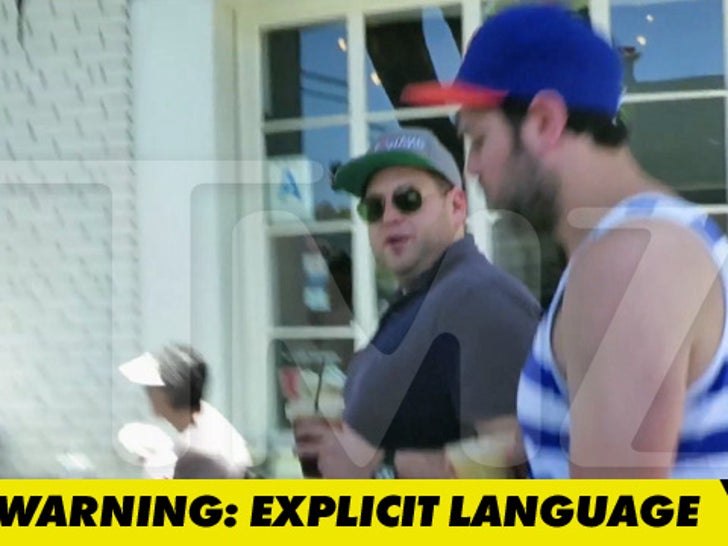 Jonah Hill got fed up with a photographer's comments about his outfit, and lashed out by hurling a gay slur at him, yelling ... "Suck my d***, you f*****!"
Hill was out in the Larchmont area of L.A. over the weekend when a couple paparazzi started asking questions. Hill kept silent ... even when one of the guys (not from TMZ) mocked his floral print board shorts, saying ... "I like the shorts though, bro. They are pretty sexy."
The photog followed Hill for another 40 seconds or so before wishing him a good day -- and that's when an obviously angry and frustrated Hill uncorked the homophobic slur.
Jonah's been a very vocal supporter of gay rights, and famously blasted Russia's anti-gay laws leading up to the Winter Olympics.
We called his rep for comment, but so far … haven't heard back.