Melanie Griffith & Antonio Banderas Divorce -- She Wants Custody ... of the Dogs!
Melanie & Antonio Divorce
She Wants Custody
... of the Dogs!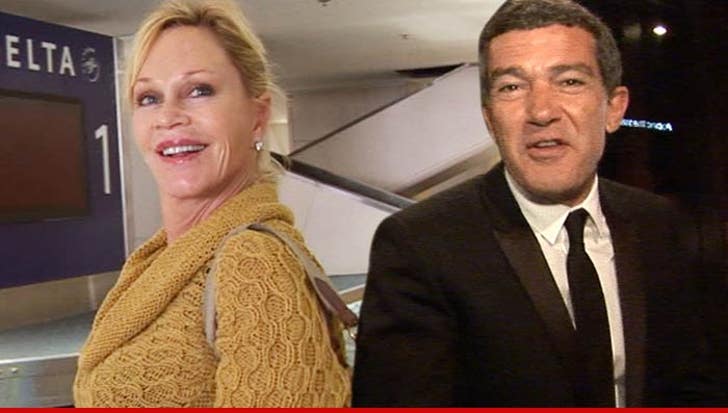 EXCLUSIVE
Melanie Griffith thinks she's a better parent than Antonio Banderas -- a dog parent, that is -- and she's dead set on getting custody of their three dogs in the divorce ... TMZ has learned.
As TMZ first reported, Griffith filed for divorce on June 6 after 18 years of marriage to Banderas.
Child custody won't be an issue -- their daughter turns 18 in September -- but sources close to Griffith tell TMZ she is angling for custody of their three dogs. The former couple has one terrier mix and two shepherd lab mixes they adopted last February.
Our sources say Melanie is the better dog owner between herself and Antonio ... and the pooches mean the world to her.