Retna & Brittny Gastineau's Fight -- No Hard Feelings Over Brutal Brawl
Brittny Gastineau, Retna
No Hard Feelings
Over Brutal Fight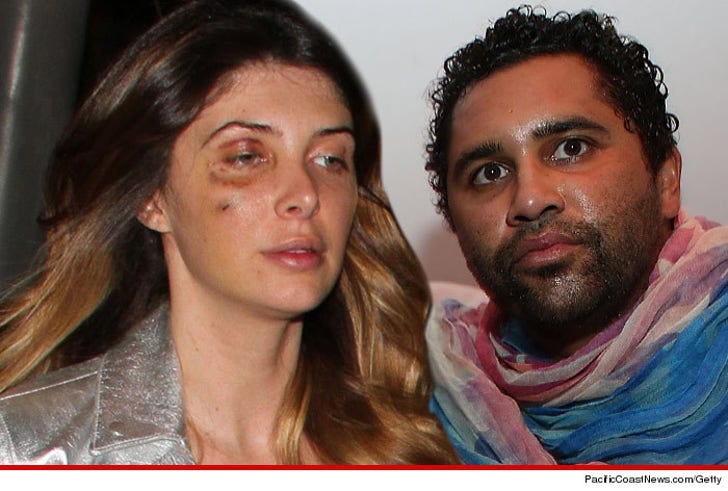 EXCLUSIVE
Brittny Gastineau and Marquis Lewis -- aka Retna -- have settled their beef over a violent confrontation earlier this month that left both of them badly hurt -- so they both claim.
Brittny and Retna -- a famous street artist -- tell us ... "Though we disagree about the facts and circumstances surrounding this incident, we do agree that the incident was unfortunate, regrettable and unnecessary." They continue, "We both wish to put the matter behind us and neither of us holds any ill will toward the other."
Brittny's face was a mess after the fight ... a week after the confrontation at a West Hollywood hotel the bruises were still obvious. As for Retna ... he told us he had just undergone knee surgery, was unable to defend himself and called it a case of mutual combat.
As TMZ reported ... both Brittny and Retna hired lawyers ... we're told money was the end game though it's unclear what if anything changed hands.
It's also unclear if they are still dating.