Brittny Gastineau's Attacker Has A Long History of Violence Before Hotel Fight
Brittny Gastineau's Attacker
Long History of Violent Accusations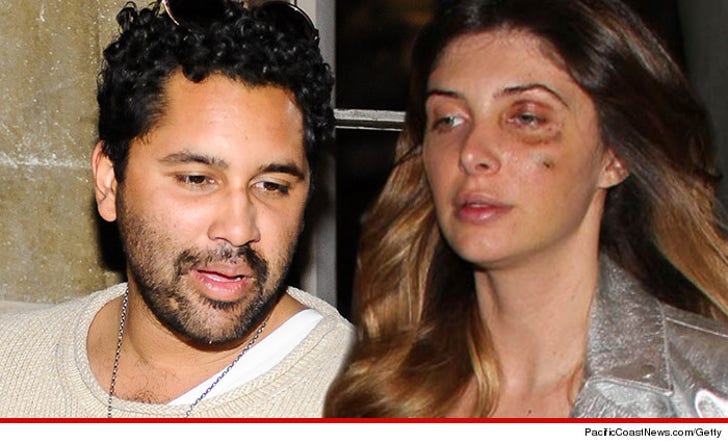 EXCLUSIVE
Street artist Retna claims his fight with Brittny Gastineau was mutual ... but TMZ has learned he's had other alleged incidents of violence ... with 3 restraining orders over 2 separate attacks.
As TMZ first reported, Gastineau claims her black eye is the remaining visible sign of a viscious attack in a West Hollywood hotel room 2 weeks ago. Retna's lawyer claims Gastineau started the whole thing and Retna was defenseless -- recovering from knee surgery.
But Retna was accused of 2 other violent confrontations in the past 2 years. In late 2012, he was charged with 3 counts of battery after allegedly going ballistic on the employees at an art gallery in L.A.
According to one of the victims, Retna punched two of the employees in the head (one of them he hit so hard it broke the pencil in his ear) ... then left the store ... only to come back later and hit a third.
The case never went to trial -- but Retna was ordered to stay away from the gallery.
Then in July of 2013, Retna allegedly harassed 2 other art gallery employees ... According to the restraining order, Retna ripped and destroyed paintings with knives and beer bottles.
One of the employees claimed Retna tried to strangle him and made crazy threats, including this: "Next time I see you I'm going to take your TONGUE out of your mouth n wrap it around your nexk and staple ur ass to the backboard n charge the kids in the neighborhood 25 cents. To throw rocks at ur some n stone u to death. Booyah."
Both guys got restraining orders against the artist.