Donald Sterling's Health -- He's Got His Own Doctor... Who Thinks His Brain Is Fine
Donald Sterling
I'VE GOT MY OWN DOC
... He Thinks My Brain Works Fine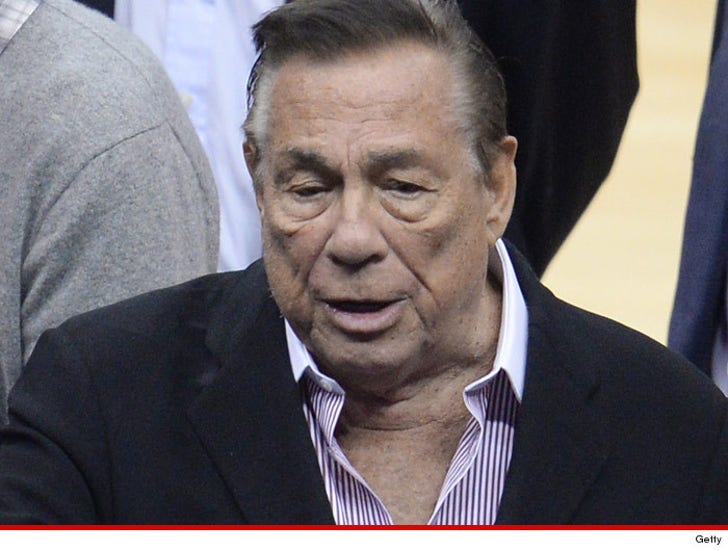 EXCLUSIVE
Donald Sterling says he's tracked down a doctor who thinks his mind is in perfect working order -- and he wants the doc to testify during the trial ... or else he'll suffer "grave" injury.
Sterling just filed new court docs in his legal war with his estranged wife Shelly -- begging the judge to postpone the start of the Clippers trial so he can bring in a neurologist who will tell the judge Donald is NOT mentally incapacitated.
In the docs, obtained by TMZ Sports, Donald says Dr. Jeffrey Cummings -- Director of the Cleveland Clinic Lou Ruvo Center for Brain Health -- will vouch for him ... but will be out of town and unable to testify in court until after July 20th.
Sterling says Shelly's assertion that the Clippers deal must close by July 15th (the end of Steve Ballmer's escape clause) ... is complete B.S.
Sterling says the only deadline that should matter to the court is September 15th -- the day the NBA says it will seize the team and sell it in a public auction if a deal isn't closed.
Donald claims if he is not allowed to use Dr. Cummings to prove his mental competency ... he will risk "grave and irreparable injury insofar as his defense will be impaired and his assets will be subject to distribution without his consent."