Is 'KFC Pit Bull Girl' a Hoax?? -- Aunt Says It's The Real Deal
'KFC Pit Bull Girl'
Family Claims It's No Hoax!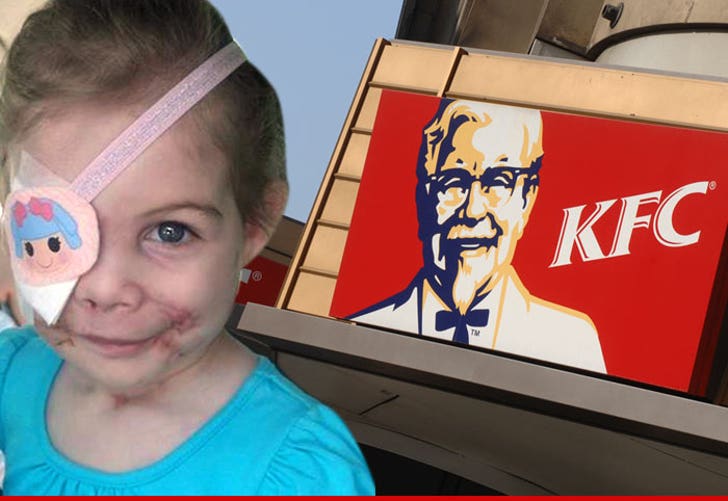 Breaking News
The people calling BS on a story about a little girl who was thrown out of a KFC because her face made customers lose their appetite are themselves full of BS ... so claims the aunt of the girl.
3-year-old Victoria Welcher was supposedly kicked out of a KFC in Jackson, Miss. last month after an employee felt her facial wounds from a pit bull attack were upsetting customers.
New reports claim the story is bogus.
But Victoria's aunt, Teri Rials Bates, now claims it really happened and the franchise is in the midst of a KFC investigation.
The owner of the franchised KFC in Jackson says the story's fishy.