Legendary Lawyer Bert Fields to Grill Donald Sterling
Donald Sterling
Legendary Lawyer to Grill Donald Sterling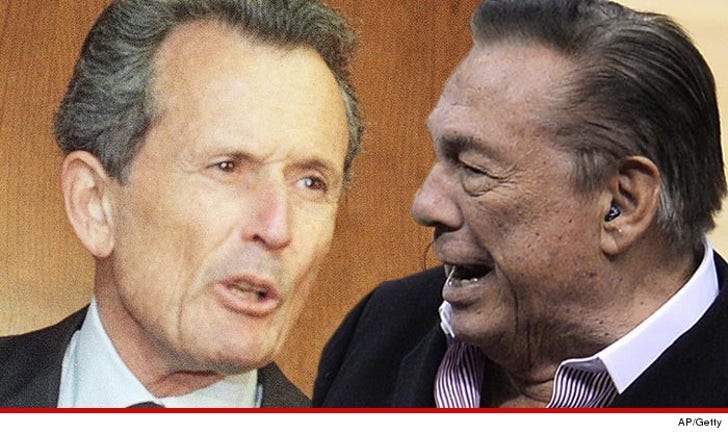 EXCLUSIVE
Bert Fields -- who can reduce a grown-ass man to tears -- has been tapped to cross-examine Donald Sterling in his fight to block the sale of the L.A. Clippers.
TMZ Sports has learned ... Shelly Sterling's lawyer, Pierce O'Donnell, will try the case when it goes to trial ... examining doctors, financial guys and many others. We're told O'Donnell has asked Fields -- his law partner -- to do the honors when Sterling takes the stand.
Fields is known for brutal cross-examination. He would not discuss his strategy, but he did say if the judge allows Donald to challenge the findings of doctors that he isn't mentally competent to run the team, his goal will be to show the judge Donald has lost it ... and that could be brutal.
Fields told us he cross-examined a guy last year who broke down in tears on the stand. He says, "I thought it would have an impact on the jury, and it did ... I won."
The famed lawyer also says it's almost inevitable the tapes first posted on TMZ Sports will be introduced in the trial.
Fields has repped some of the biggest names in Hollywood ... Tom Cruise (bringing a tabloid to its knees), George Lucas, Michael Jackson, John Travolta, Dustin Hoffman, and on and on.