'Dance Moms' Star Kelly Hyland -- My Daughter's in Therapy Because of Abby
'Dance Moms' Star
My Daughter's in Therapy
Because of Abby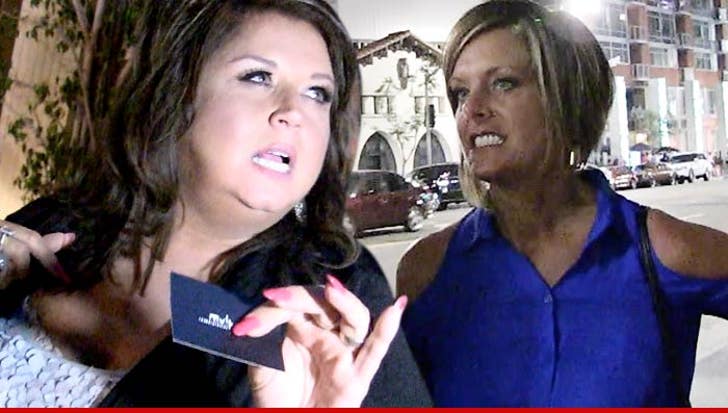 EXCLUSIVE
"Dance Moms" instructor Abby Lee Miller so frightened her students ... one pint-sized dancer needed a shrink ... so the mom claims in a new lawsuit.
Kelly Hyland claims Miller made her daughter Paige so nervous during rehearsals ... the girl started suffering panic attacks to the point she couldn't breathe.
Hyland says in the lawsuit producers made it even worse by shoving cameras in Paige's face during her anxiety attacks. She says the whole thing was so traumatic, Paige had to go to a psychiatrist.
Hyland claims Miller tormented her, too ... calling her an alcoholic stage mom ... and insulting her with 8 bottles of tequila as an XMAS present.
We reached out to Miller about the lawsuit ... but all she did was brag about her new book.