Chris Brown & Justin Bieber Playing Basketball -- Ballin' At BET Celeb Game
Chris Brown & Bieber
ONE OF US CAN BALL
... For Real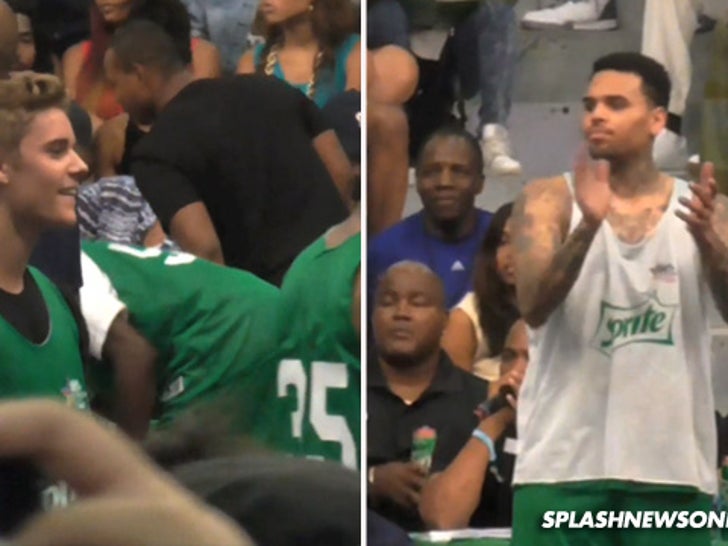 Chris Brown and Justin Bieber both showed up to the BET Celebrity basketball game this weekend -- and one of 'em REALLY IMPRESSED with his hoops skills.
Of course, Bieber has been practicing his game like a maniac over the past year -- training in gyms all over the country and even at Lil Wayne's basketball court at his private sports compound.
Meantime, Brown has been putting on weight -- and doesn't look like his old, usual shifty self ... but check out the video ... sometimes, looks can be deceiving.