Justin Bieber's Partner-In-Crime Khalil Threatens to SHOOT PEOPLE (VIDEO)
Justin Bieber
Partner in Crime Threatens
To Shoot People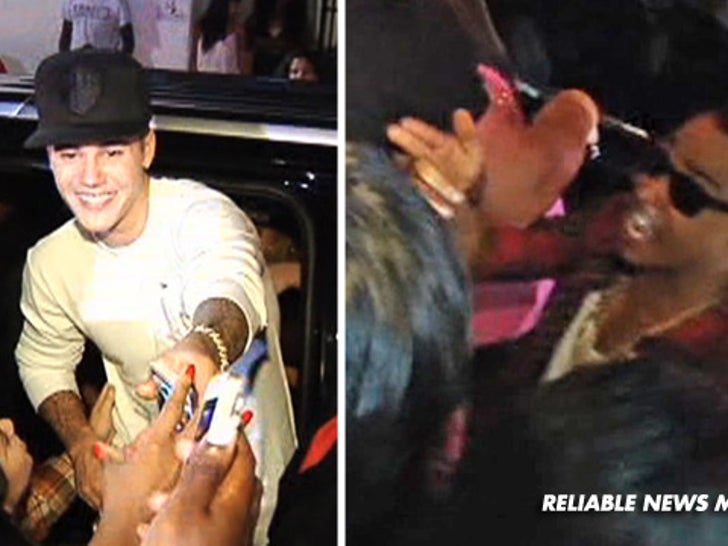 Justin Bieber and Khalil went back to the scene of the crime -- Miami Beach -- where the two got busted for DUI ... and this time, Justin's sidekick threatened to shoot anyone who got in his way.
Bieber was leaving Dream nightclub at around 4:00 AM and was super cool with fans -- taking a slew of pics and being extremely gracious.
By sharp contrast ... Khalil made his way to the SUV and began randomly pretending to pull the trigger of a gun ... repeatedly screaming, "That's how a n**** gets shot."
BTW ... as we reported ... Khalil and Bieber have worked out a plea deal and we're told prosecutors are currently processing the paperwork.
Really stupid move, Khalil.