Ryan Seacrest's Girlfriend -- Now It's Official ... New GF Marks Her Territory
Ryan Seacrest
Now It's Official ...
New GF Marks Territory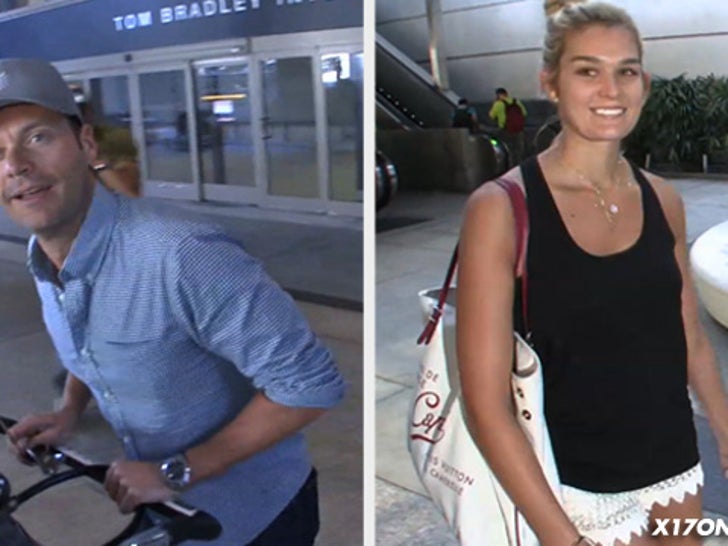 Someone peed all over Ryan Seacrest's leg at LAX this weekend, and she happens to be his latest hot blonde chick gf ... Shayna Taylor.
We're talking metaphorical urine -- but Ryan and the 23-year-old model were spotted on their way back from a fabulous vacay when a photog asked her, point-blank, about bagging Seacrest ... and she finally answered ... loudly and proudly!
We first spotted them together back in December, but neither ever publicly admitted dating. 8 months later something's changed.
Sources connected to the couple tell us they spent 2 weeks in Europe, so it was either one helluva vacation -- or she's got one helluva an ass. Or both.