Justin Bieber Party Video -- Guest List: 2 Cops, 10 Pieces of Ass
Justin Bieber House Party
Guest List ... Two Cops And
10 Pieces of Ass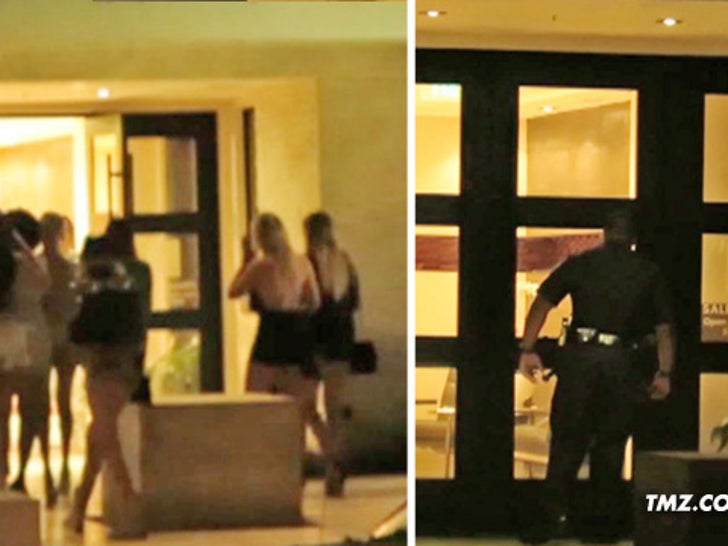 Justin Bieber's raging house party this weekend can be summed up just by watching this video ... first a bunch of hot chicks walk in ... followed a short time later by the police.
TMZ broke the story ... cops showed up to Bieber's crib on Saturday night at at 8:30 PM, 12:50 AM, 1:50 AM and 3:00 AM ... all because of noise complaints.
Bieber's neighbors are pissed because the party left the rooftop deck in shambles and one person says he observed "bimbos lining up to do drugs in the lobby bathroom" -- something we can't verify.