Nicole Murphy -- Michael Strahan and I Will Always Be Friends
Nicole Murphy
Michael and I Will Always Be Friends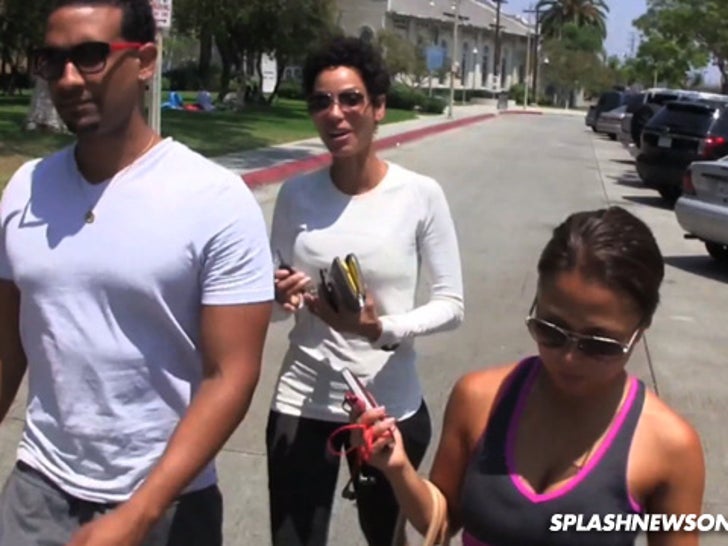 Nicole Murphy addressed her breakup with Michael Strahan for the first time today, and did her best to make it seem like there are NO hard feelings between them -- but it's kinda hard to buy what she's selling in this clip.
Nicole was grabbing lunch in L.A. after a workout when she claimed, "It's all good" ... between her and Strahan -- glossing over the fact he was blindsided by the breakup announcement, and that she had hunted him down in a hotel room to accuse him of cheating.
Nicole was also asked about her relationship with ex-NBA star Jimmy Jackson ... after their Caribbean fling last month.
She may be a reality TV star, but Nicole's got some acting chops too.