War Machine -- Joked About Killing Christy Mack (Video)
War Machine
Joked About Killing
Christy Mack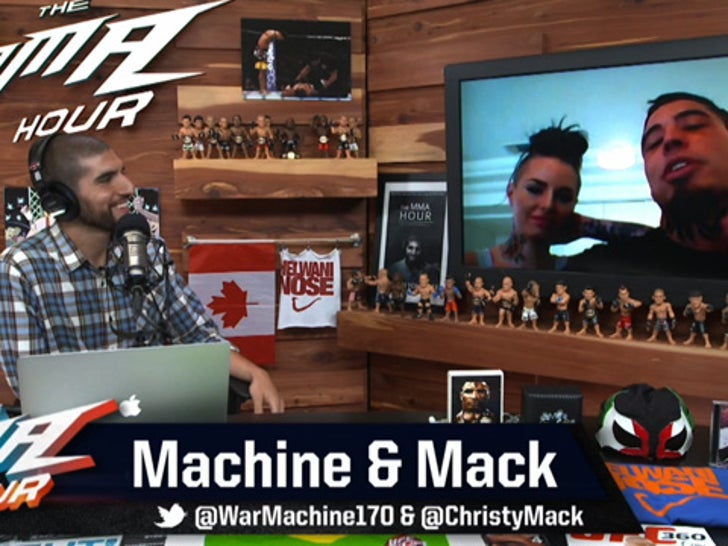 MMA fighter War Machine joked about killing porn star Christy Mack, the girlfriend he allegedly almost killed Friday.
War Machine, with Christy Mack sitting right next to him, was doing an interview with MMAfighting.com a year ago ... talking about the "Mack" tattoo on his neck.
When the interviewer asked how he would explain the tat if they ever broke up ... War Machine said he would simply add the letters "R.I.P." so it would serve as "a memorial to my dead girlfriend."
Mack then chimed in, "Honestly, I would probably deserve it."
War Machine is currently a wanted man with seven warrants out for his arrest in Las Vegas over the alleged beating ... which left Christy with 18 broken bones in her face and a ruptured kidney.