Pharrell Williams -- I Got "The Voice" ... And You Want Me to Do YouTube? Seriously?
Pharrell Williams Sued
I Got "The Voice"
You Want Me to Do YouTube? Seriously?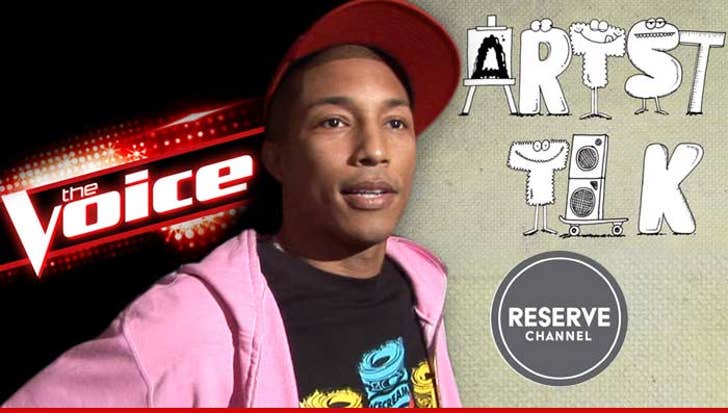 EXCLUSIVE
Pharrell Williams' "Voice" could cost him a million dollars.
Mr. Happy is being sued by the producer of his uber-successful YouTube show, "ARTST TLK" .... featuring interviews with big celebs like Spike Lee, Usher and Tony Hawk. The 12 episodes of Season 1 were huge ... scoring a total of more than 1.7 million views.
But the producer says he got big footed when "The Voice" came along and asked Pharrell to join the judge's panel for Season 7. According to the lawsuit -- obtained by TMZ -- Pharrell told him to pound sand, saying "The Voice" made an exclusive deal so he couldn't do the YouTube show.
Pharrell was kind of insulting, writing the YouTube producer, "Holding me to a contract that prohibits 'The Voice' exclusivity requirement? It's 'The Voice!'" Translation, I can't do your stupid little show.
The YouTube producer says he invested a million bucks in the project and wants Pharrell to pay.
Pharrell's rep tells TMZ ... "This is complete nonsense. It's unfortunate when you try to help a friend and they wind up trying to take advantage of you."