Mariah Carey & Nick Cannon -- Mariah Muzzles Nick In Divorce!
Mariah Carey
Muzzles Nick in Divorce!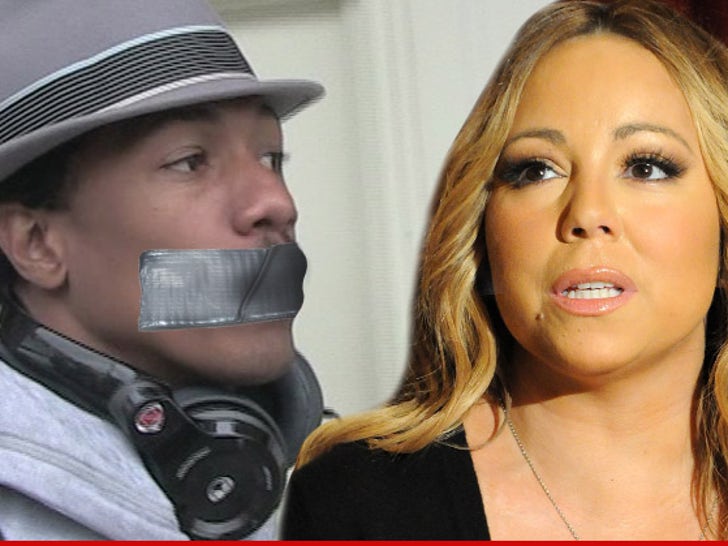 Mariah Carey has gagged Nick Cannon -- but not in a good way. He's not allowed to say boo about their divorce ... or else.
Sources close to the couple tell TMZ ... Nick and Mariah's lawyers hashed out a confidentiality agreement as part of their divorce ... and it's completely one-sided.
Nick is barred from saying anything about the split. If he does, there are severe financial penalties. But Mariah has the right under the agreement to announce the split on her terms.
Nick is clearly following orders ... check out the video from NYC Thursday -- he zipped it.
Nick is allowed to say they're now living separately ... which he's already done. But he cannot say anything about the divorce.