Kim Kardashian and Rita Ora -- Drama Brewing ... On Same Flight Out of LAX
Kim Kardashian & Rita Ora
Drama Brewing ...
On Same Flight Out of LAX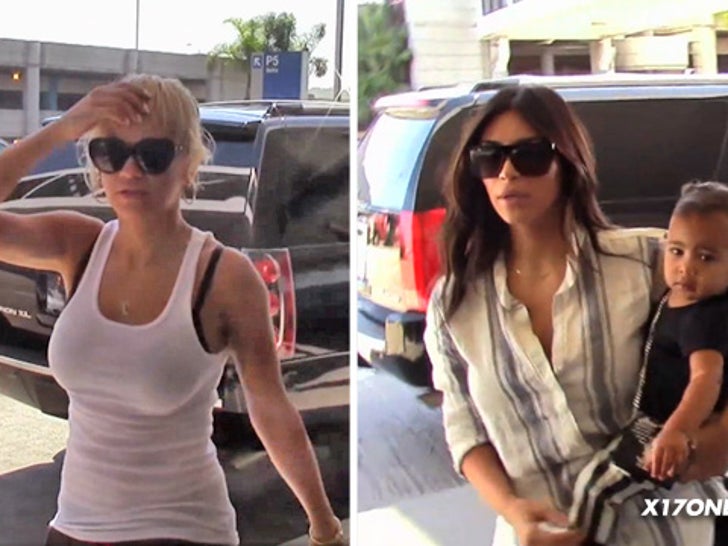 Kim Kardashian and Rita Ora ended up on the same flight out of Los Angeles Monday, which wouldn't be a big deal ... until you remember Kim has MAJOR BEEF with Rita!!!
As TMZ first reported, Kim still blames Rita for her bad breakup with Rob Kardashian ... which she considers the cause of a lot of his problems since then.
Rita arrived about 30 minutes before Kim -- who was with Kanye West and North -- but they probably ended up in first class together.
Power up the noise-cancelling headphones.