'Glee' Star Divorce -- Let's Keep This Simple -- Just Take the TV!
'Glee' Star Divorce
Let's Keep This Simple ...
Just Take the TV!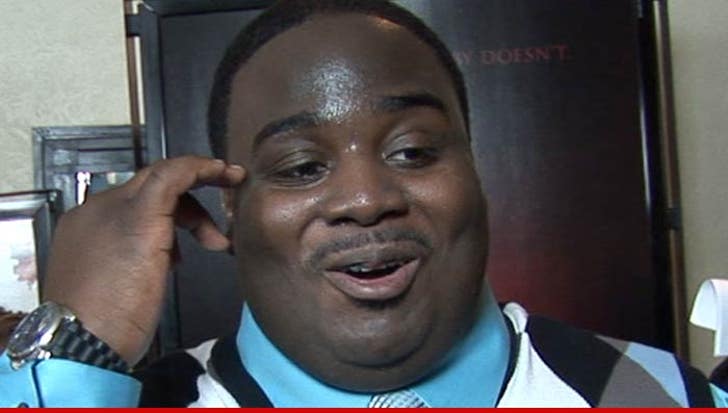 EXCLUSIVE
"Glee" star LaMarcus Tinker and his wife have finalized their divorce after settling the most important issue in any divorce ... who gets the big screen TV?!!
The divorce between Tinker and actress Shari Butler is one of the simplest and most hassle-free splits we've ever seen. He's keeping their apartment and the furniture ... while she gets the 42" Samsung TV and her $100 DVD collection (she must be a bargain bin diver).
Shari also gets 10% of his net earnings from several films ... and 10% of his "Arrested Development" royalties -- which can't be much since he was only in one episode.
They even have a roomie clause -- LaMarcus will let Shari, who lives in Maryland, stay in their apartment if she books an acting gig out here. Nicest divorce ever.