Tommy Lasorda Crash -- Judge Blasts Accuser ... You're Outta Here, Liar!
Tommy Lasorda Crash
Judge Blasts Accuser
You're Outta Here, Liar!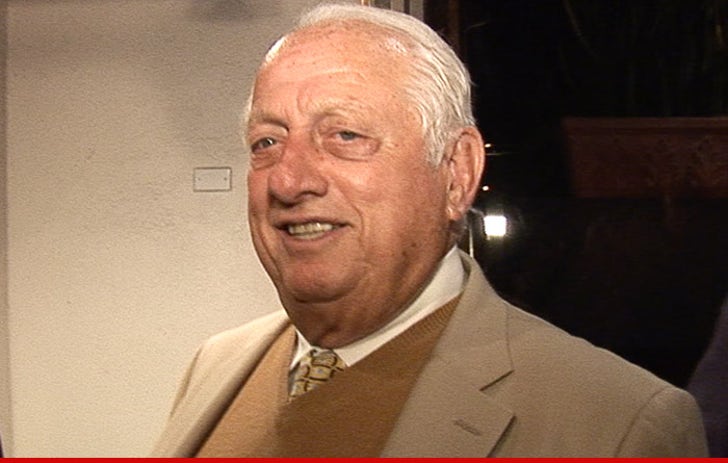 EXCLUSIVE
He wrecked the guy in traffic ... and now Tommy Lasorda just wrecked his accuser in court -- after the victim in a fender bender demanded $10k from the Dodgers legend ... TMZ Sports has learned.
Tommy had already admitted fault in a rear-ender that went down in Orange County, CA back in 2012 -- but the victim claims he suffered serious injuries and demanded $10k to pay for medical bills.
Bu Tommy called BS -- and after a hearing in small claims court ... the judge didn't only side with Lasorda ... he RIPPED the accuser, claiming the guy LIED in an effort to score a payday.
In fact, the judge said ... the plaintiff's claim he was rear-ended at 30mph was "so wildly implausible given the physical evidence (photos of the two involved vehicles showing essentially no damage) that it served to completely undermine plaintiff's credibility."
Translation -- victory for Lasorda ... who had to pay exactly ZERO dollars to his accuser.