Ray Rice -- FANTASY BACKLASH ... Owners Dropping RB Like Bad Habit
Ray Rice
FANTASY BACKLASH
Owners Dropping RB Like Bad Habit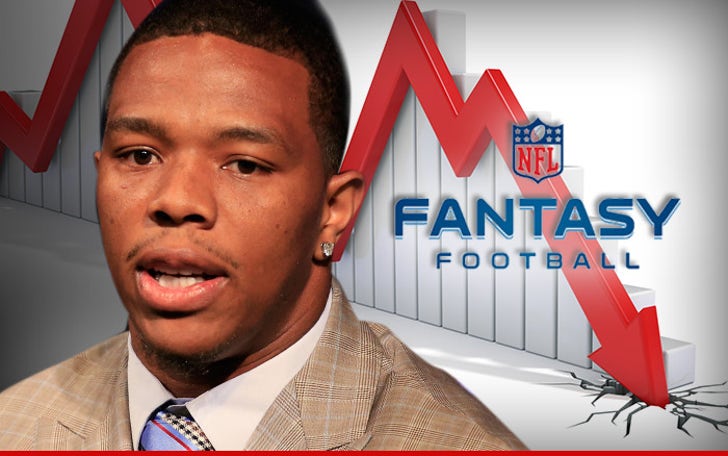 EXCLUSIVE
Fantasy football owners have more balls than NFL owners -- because they're cutting the Ravens RB from their teams faster than Ray tried to deflect blame on his wife for the elevator fight.
After TMZ Sports posted the new elevator footage -- showing Rice attacking then-fiancee Janay Palmer -- his fantasy stock plummeted and according to the Yahoo Add/Drop rankings, he became the #2 most dropped running back Monday morning and the #5 dropped overall player.
The only running back who was dropped from more teams than Rice -- his Ravens teammate Bernard Pierce ... who sucked big time on Sunday.