John McCain -- ROGER GOODELL HAS 'CREDIBILITY ISSUES' ... Should Call Condoleezza for Help
John McCain
GOODELL HAS 'CREDIBILITY ISSUES'
Should Call Condoleezza for Help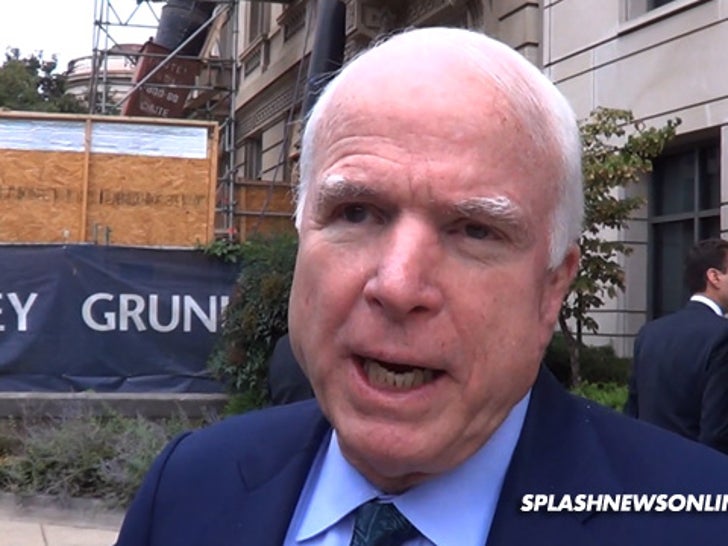 Senator John McCain says Roger Goodell has serious "credibility issues" ... and should get Condoleezza Rice on the phone ASAP to help clean up his mess.
McCain was out in D.C. Tuesday when he was asked how he felt about the Ray Rice video and how the NFL was handling the situation -- and that's when McCain fired the shot at Goodell.
As for talk that Condoleezza could replace Goodell as NFL Commish, McCain doesn't exactly sign off on that -- but says Rice "would be a good person for [Goodell] to call in and have a discussion with."
He adds, "I think she could help him."
FYI -- Condoleezza is a huge football fan and has expressed interest in the NFL job before. She's currently on the College Football Playoff Selection Committee.
As for McCain, he took one last parting shot ... at his beloved Arizona Diamondbacks.