Robin Thicke -- Stranded in Cabo
Robin Thicke
Stranded in Cabo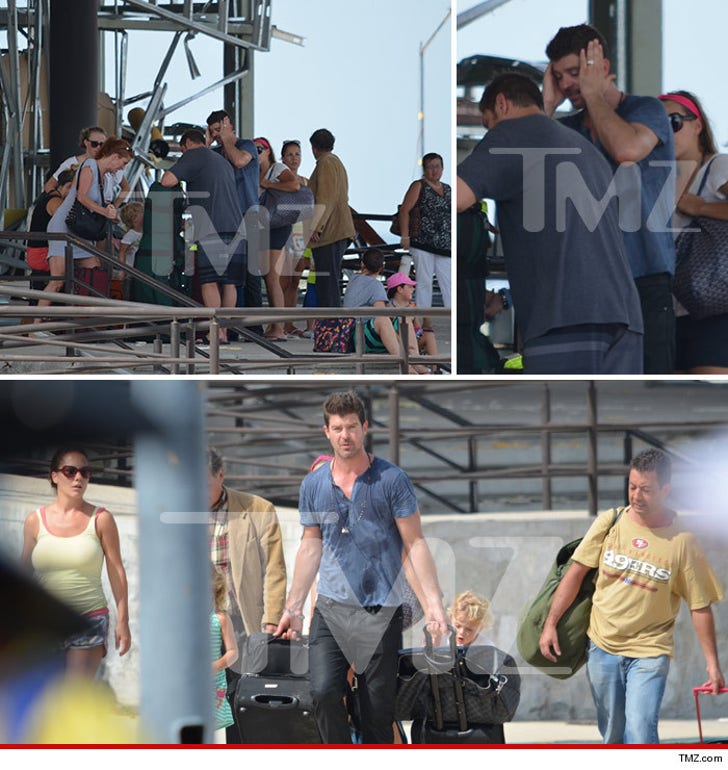 EXCLUSIVE
Robin Thicke must feel like wherever he goes, trouble follows, because we found out he was stranded in Cabo with 30,000 other tourists and was treated like one of the crowd.
Robin was there with his son and nanny ... vacationing when Hurricane Odile hit and hit hard.
Robin was stuck for days trying to get out. We're told he left Tuesday with the help of a military aircraft. Angie Everhart was also stranded and took the same plane to Mexico City with a layover and then on to L.A. ... where they finally landed Wednesday.
We're told Robin and Angie were not singled out and given special treatment ... they were part of the line like everyone else. But get this ... we're told on Tuesday -- thinking the airport was still closed -- Robin was holed up in a facility when he saw a military plane fly over ... and he along with a hundred others literally ran to the airport to get the hell out.