Robin Thicke -- Single Guy Parties Too Hard ... Gets Ticketed
Robin Thicke
Single Guy Parties Too Hard
Gets Ticketed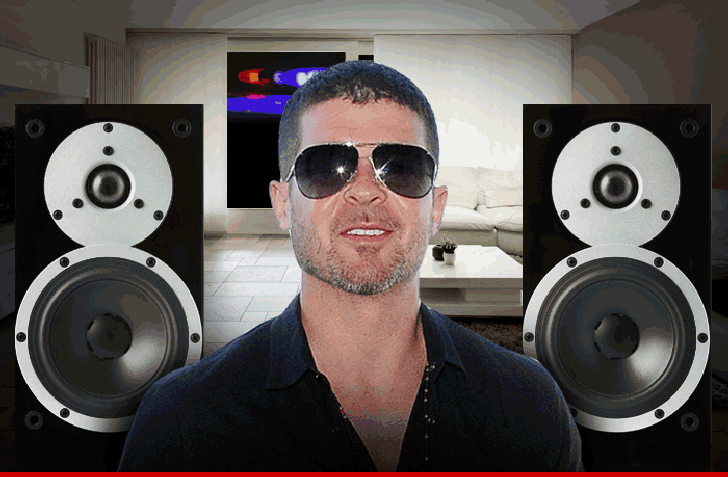 EXCLUSIVE
Robin Thicke gave cops the same treatment Paula Patton's been giving him -- ignoring officers who asked him to stop blasting music on Labor Day ... and he ended up getting a ticket for it.
Law enforcement sources tell TMZ … the LAPD was called to Thicke's home in the Hollywood Hills late Monday night, into Tuesday morning, after neighbors complained about loud music.
We're told Thicke appeared to be drunk -- no big deal since he was partying at home -- but also had a "total disregard" for the cops. After agreeing to lower the volume, we're told Robin cranked it up again once the officers walked away. So they wrote him up for loud music.
A source close to Robin tells us he actually apologized to police.
We're told this was the 2nd night within the last week police went to Robin's house for noise complaints.