Tom Brady -- 'Hardest Worker I Ever Had' ... Says Construction Boss
Tom Brady
'Hardest Worker I Ever Had'
... Says Construction Boss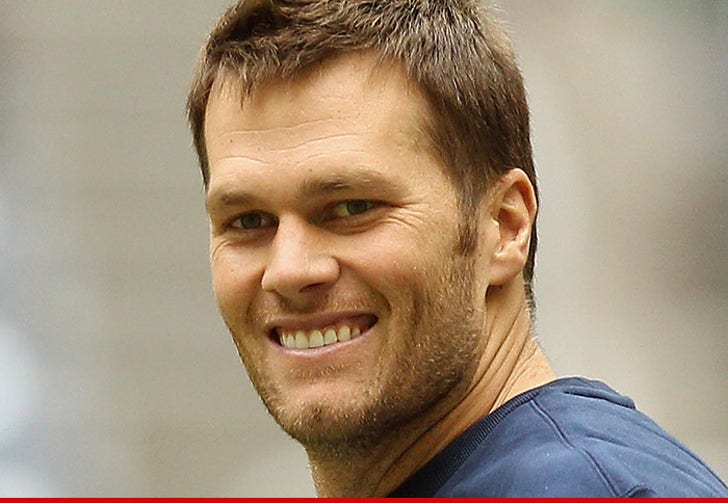 EXCLUSIVE
Tom Brady was a kick-ass construction worker before he became an NFL god -- so says his old boss who tells TMZ Sports ... "Brady was the hardest worker I ever had."
Brady posted his old college resume online Thursday -- showing off his career experience ... just in case the NFL thing didn't work out (he was a 6th round pick after all).
One of his gigs was at Dudlar & Sons Inc. (custom home building) ... where he spent the summer of 1997 doing manual labor in Michigan.
We spoke with Brady's old boss Frank Dudlar who says he remembers Brady well -- "He had long hair down to his shoulders. He was a real skinny kid."
But Dudlar says despite his small frame, the guy was a monster when it came to putting in work -- "He'd scrape concrete curbs with a push broom and shovel."
"Brady was the hardest worker that I've ever had. I remember my son Gunnar came in one day and said, 'That Brady kid's a worker.'"
Unfortunately for Frank, Tom's football thing took off ... and he left the construction world for good.
Despite the loss ... Frank tells us, "I'm still a fan."