LeBron & CP3 -- Train Together By Day ... Party Together By Night
LeBron & CP3
Train Together By Day
Party Together By Night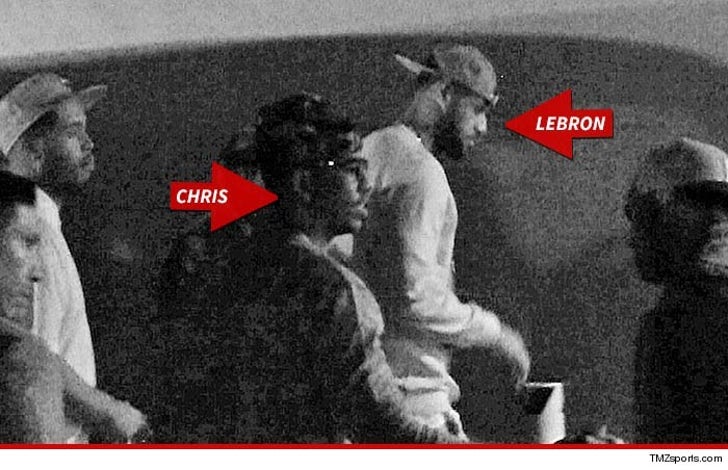 EXCLUSIVE
Work hard, play hard ... that's the way it was for LeBron James and Chris Paul Sunday -- who hit the gym together during the day and the CLUB together at night.
LeBron and CP3 spent their Sunday training at the gym at UCLA with Bron's Cleveland Cavs teammate Tristan Thompson ... and even posted a pic to Instagram.
But when the sun went down, Bron and Paul freshened up -- and hit up Greystone Manor in West Hollywood.
The two arrived around midnight and spent about 2 hours in the place ... finally leaving the when the club shut down.
The two have been good friends for years -- but the big question, when the tab came ... who paid?