Snooki -- My Baby Was Born ... ON CAMERA!
Snooki
My Baby Was Born
... ON CAMERA!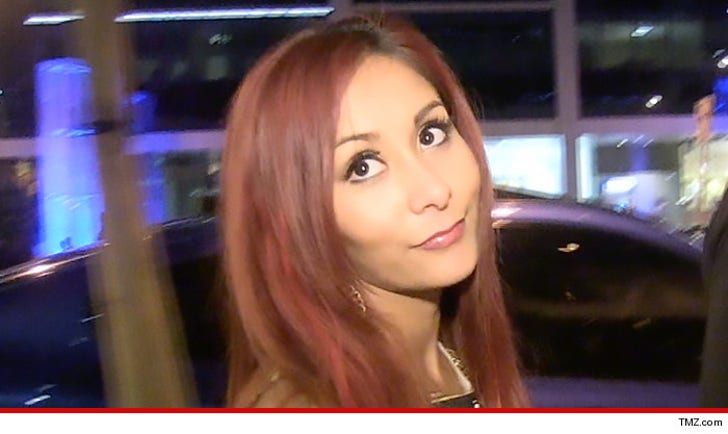 EXCLUSIVE
If you wanted to see what Snooki giving birth looks like ... you're in luck, and also a little twisted.
Snooki popped out a baby girl named Giovanna Marie at 4:28 AM Friday morning -- and we're told it was filmed for "Snooki & Jwoww." Of course, the show airs on MTV ... not Nat Geo ... so we're told there won't be anything too graphic.
Sources close to Snooks tell us the reality star popped sooner than expected ... but she ended up having an incredibly easy delivery. No co-stars were on deck for the birthing, just family.
Don't go looking for any special meaning to the 6 pound, 7 oz bambina's name. Snooki's rep Stacey Wechsler tells us ... Snook has just always loved the sound of it.