'Kitchen Nightmares' Stars -- We Were Just Defending Ourselves
'Kitchen Nightmares' Stars
We Were Just Defending Ourselves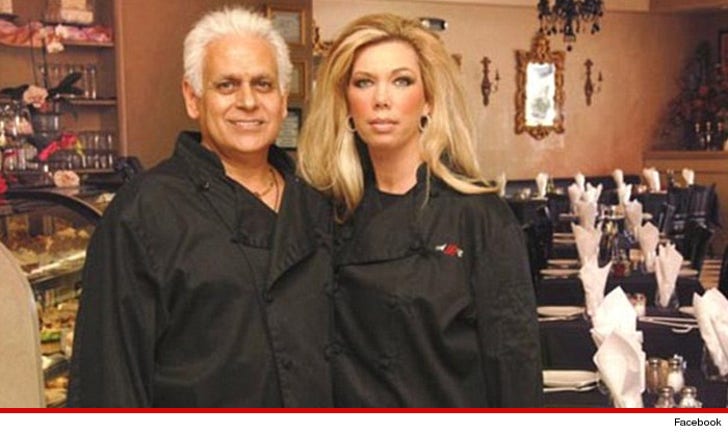 EXCLUSIVE
The "Kitchen Nightmares" star who appeared to threaten a customer with a knife says the patron was drunk and threatening -- inciting Samy Bouzaglo by calling him a "piece of s**t."
The video we posted -- showing Samy wielding a weapon at the guy -- tells only part of the story ... so says Amy Bouzaglo.
Amy tells us the customer was falling down drunk inside their Scottsdale restaurant and became belligerent when Samy asked him to leave.
Amy says the man got in Samy's face and began cussing him out, saying, "you're a f***ing piece of s**t, I saw you on that show."
She says Samy smelled an attack coming, so he grabbed what was handy to defend the 2 of them -- and she insists the weapon was a pen, NOT a knife.
Cops tell us ... witnesses said it was a knife ... and it sure looks like one from the video.
Before Samy walked outside, we're told he waived the weapon around and called the customer a "c**t."
Check out the 911 for the full play-by-play from another customer.