Stephanie Seymour's Socialite Son -- Arrested for Living the High Life
Stephanie Seymour's Son
Arrested for Living the High Life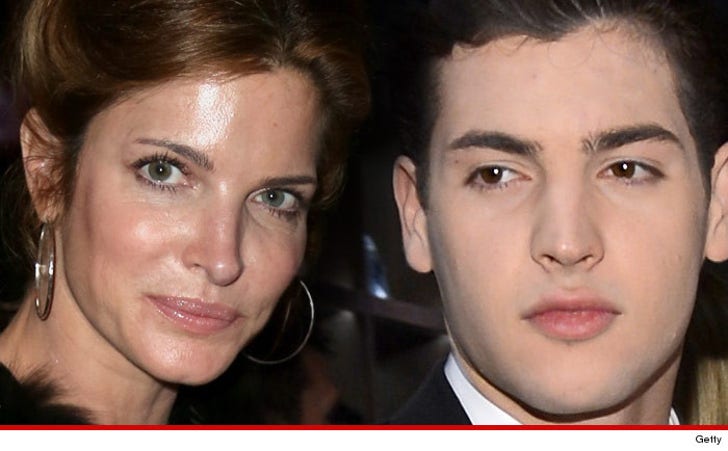 EXCLUSIVE
Stephanie Seymour's socialite son may think about a move from NY to Colorado ... because then he wouldn't have gotten busted for weed.
Law enforcement sources tell TMZ ... 20-year-old Peter Brant Jr. was popped by cops in Red Hook, NY ... and charged with misdemeanor possession of weed. Cops wrote him a ticket and let him out.
The fine shouldn't pose much of a problem ... his dad's a billionaire businessman.
And his mom is a super affectionate ex-supermodel.