Keyshawn Johnson -- Wedding Assist ... From NHL Legend
Keyshawn Johnson
Wedding Assist
... From NHL Legend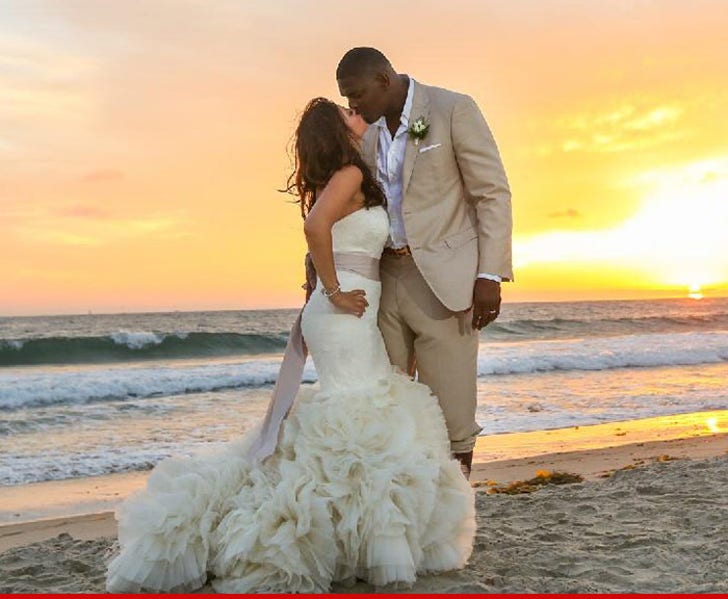 EXCLUSIVE
We're finally getting the details from Keyshawn Johnson's super secret wedding ... which included $6,500 designer shoes, a complete cell phone ban ... and dinner at a steak joint owned by an NHL God.
Here's the deal ... the ex-NFL star tied the knot with longtime GF Jennifer Conrad in August during a 4-day oceanfront celebration in Newport Beach, CA.
-- Welcome dinner at Selanne Steak Tavern ... owned by NHL great Teemu Selanne
-- Bride rocked $6,500 Louboutin shoes with Swarovski crystals
-- Wedding ceremony took place at the St. Regis hotel near Newport Coast
-- 6 security guards took cell phones during the ceremony & reception
-- Wedding cake was a mix of Oreo cookie cheesecake and red velvet
But the best part ... the day after the wedding, Key and Mrs. Key hosted a poolside brunch at a home in Newport Coast WITH A TACO STAND!
Just gimme the damn hot sauce!