Dominique Wilkins -- BRINGIN' REEBOK PUMPS BACK ... With Custom Paint Job
Dominique Wilkins
BRINGIN' REEBOK PUMPS BACK
... With Custom Paint Job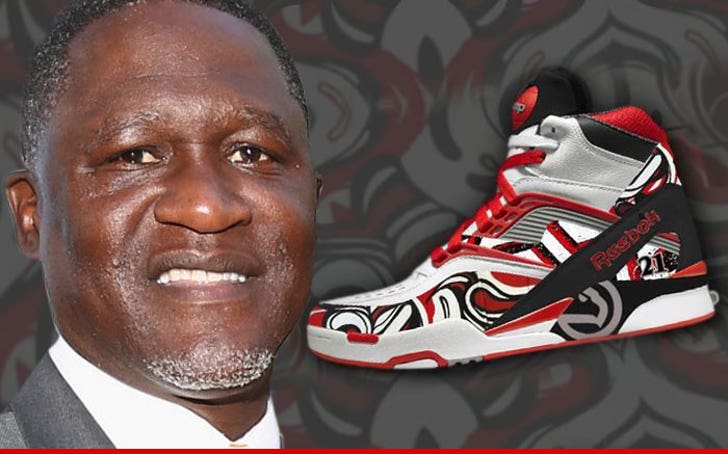 EXCLUSIVE
It's like 1989 all over again ... 'cause Dominique Wilkins is teaming up with a famous sneaker artist to swag out a sick pair of Reebok Pumps -- and it's all for charity.
TMZ Sports spoke with Kickstradomis -- a legend in the shoe world who even created custom cleats for L.A. Dodgers stars Andre Ethier and Dee Gordon.
Kickstradomis tells us Wilkins contacted him to work on a custom shoe that could be auctioned off at an event in November which raises money for the Spina Bifida Association.
The shoe-artist says he was all about it from the start and immediately came up with "three mock-ups" in an effort to turn a classic pair of red and white Pumps into a luxury Hawks-themed masterpiece.
We're told Dominique was FIRED UP when he saw the final design and will sign them before they hit the auction block.