Brody Jenner -- Don't Ask Me About Kim Kardashian ... FLIPS OUT on Photog (VIDEO)
Brody Jenner
Don't Ask Me About Kim Kardashian
... Flips Out on Photog!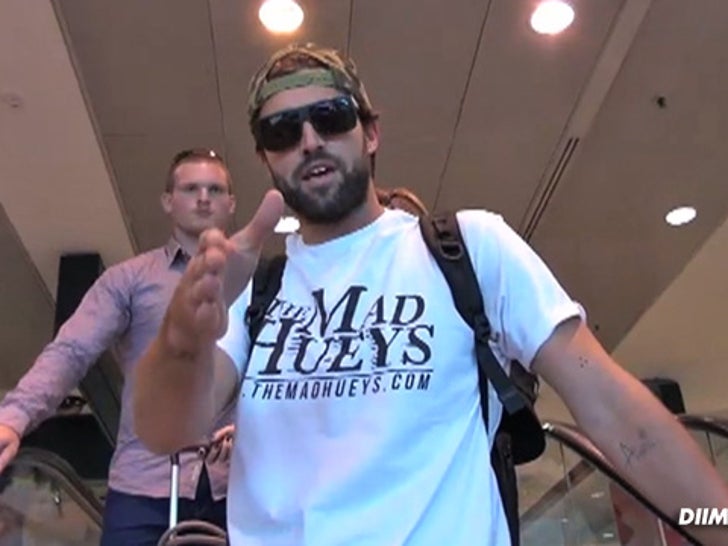 Brody Jenner just went nuclear on a photog for asking a polite question about his stepsister.
It all went down at Sydney Airport after Brody arrived to a surprising amount of fanfare -- but when the photog asked him what Kim Kardashian thought of Australia ... Brody WENT OFF!
Brody rushed toward the paparazzo, but stopped short of taking him down. The outburst makes it seem like he's got a serious grudge against someone. On the surface, it might appear that he and Kim don't get along, especially cause he didn't go to her wedding -- but did attend the wedding of her ex-BF Reggie Bush.
But the more likely scenario is that Brody feels like he has his own life and is not living in the shadow of anyone else. He's also pissed off at paparazzi who ask questions about other members of his family ... namely Bruce Jenner.