'80s Band Survivor -- We Were Threatened With Nuclear Annihilation!
'80s Band Survivor
We Were Threatened With
Nuclear Annihilation!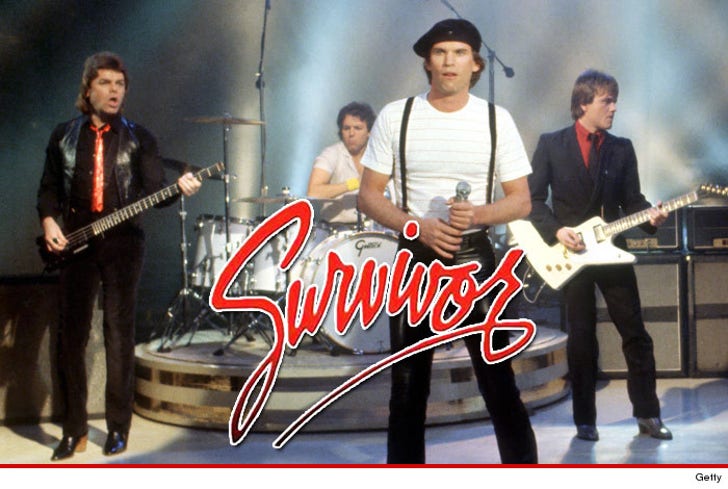 EXCLUSIVE
'80s rockers Survivor think their 30-year-old hit "Eye of the Tiger" is still making bank on the Internet -- and they claim Sony's screwing them out of the dough ... and threatening to cut them off completely.
Two band members, Frank Sullivan III and James Peterik, say the record label's been licensing their music to digital services like iTunes, Amazon, and Spotify ... without giving the band its fair share of the royalties.
Sullivan and Peterik say they bitched to Sony about this for years, until execs finally threatened to exercise "the nuclear option" ... which the suit describes as removing ALL Survivor songs from digital services.
Translation: Keep talking and you'll REALLY be screwed!
Survivor's response is to sue -- they want a judge to order Sony to pay up.