Lil Wayne's Daughter -- My Mom Bought the Ferrari ... Not Weezy!
Lil Wayne's Daughter
My Mom Bought the Ferrari
Not Weezy!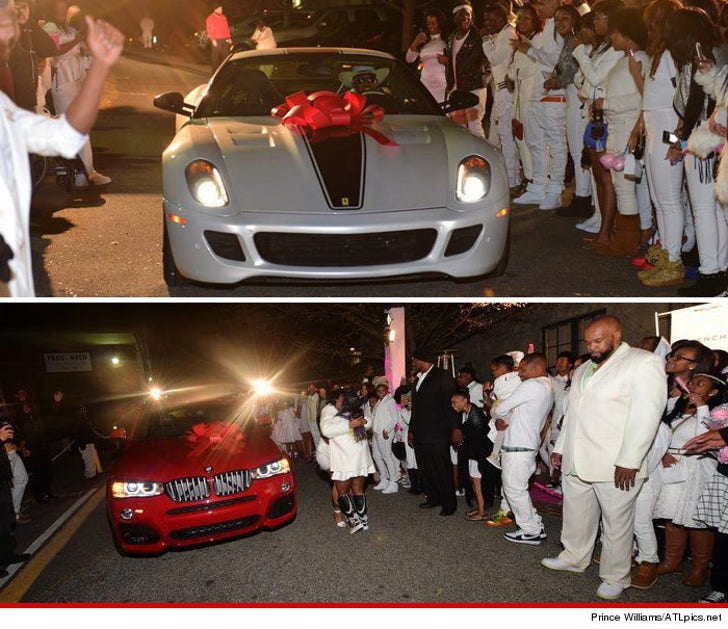 EXCLUSIVE
Lil Wayne and his ex Toya Wright battled for their daughter's affection this weekend -- and Toya was the clear winner ... because she got their daughter a much cooler ride.
As we previously reported ... Weezy's daughter Reginae Carter was gifted two cars for her 16th birthday -- a Ferrari GTO and a BMW SUV -- but the big question, which parent bought which ride?
Sources close to the family tell us Toya and her husband Memphitz purchased the GTO ... and they had Wayne's blessing before making the purchase.
We're told Wayne, Toya and Memphitz all agreed Reginae was a capable driver who could handle such a powerful car -- even though her day-to-day whip will be the BMW Weezy bought.
Beats having to borrow the family car.