Michael Sam -- I'm Not in the NFL ... Because I'm Gay
Michael Sam
I'm Not in the NFL Because I'm Gay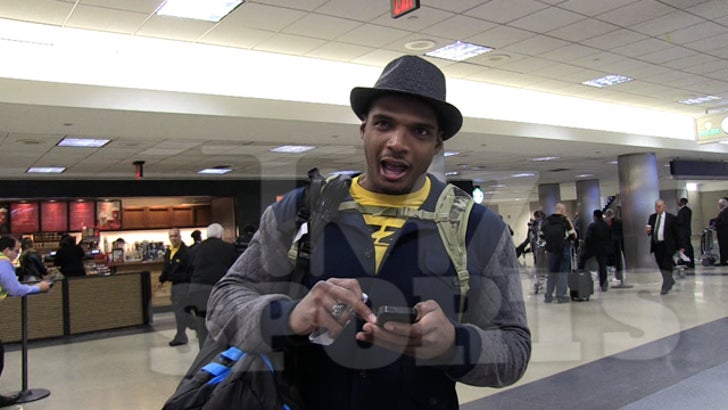 TMZSports.com
Michael Sam believes he's not on a NFL roster because of the fact he's openly gay -- telling TMZ Sports he strongly believes he's got the talent to play in the league.
Sam was at LAX this morning when he was asked if he thinks NFL teams are shying away from him because of his sexual orientation ... or if it has to do with the level of talent he faced after college.
"I think I was the SEC Defensive Player of the Year last year ... so I don't think it had to do with talent."
Translation -- he believes he's on the outs because he's out.
Sam says he's still focused on getting back into the league ... and told us the chances of Oprah ever reviving the reality show that was in the works before the draft are slim to none.