Kurt Busch -- I Can't Terrorize My Ex-GF ... She's a Trained Assassin
Kurt Busch
I Can't Terrorize My Ex-GF
She's a Trained Assassin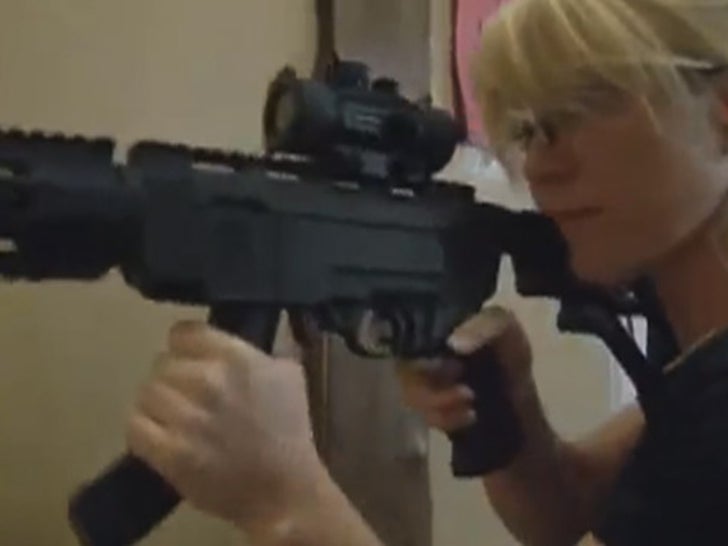 Kurt Busch's ex-girlfriend is in court to get a restraining order against him -- but the NASCAR driver is fighting back with what he says is proof she's a certified badass who couldn't possibly be afraid of him.
Patricia Driscoll testified in a Dover, Delaware court Tuesday about Kurt's alleged attack on her after one of his races in September. As we've reported ... Driscoll claims he choked her inside his motorcoach.
But sources close to Busch tell TMZ Sports his legal team has submitted a YouTube video of Driscoll as evidence. The video entitled "Pocket Commando" -- was posted earlier this year, and shows her at a gun range, showing off marksman skills and talking about the company she owns ... Frontline Defense Systems.
Driscoll calls herself a "commando mommy" on the video ... which we're told was shot and edited to pitch her as a reality TV star.
We're told Busch's attorneys will argue that Driscoll is a "trained assassin" who would have no reason to fear Busch. In fact, during Tuesday's hearing Busch's attorneys called her a "mercenary" out to ruin his career. Busch adamantly denies the attack.
It's likely the video will be played in court on Wednesday.