Robert Mueller -- NFL Ran a Half-Ass Investigation Into Ray Rice
Robert Mueller
NFL Ran a Half-Ass Investigation Into Ray Rice
Former FBI Director Robert Mueller has just released his report about his 4-month investigation into the NFL's handling of the Ray Rice situation ... and essentially says the NFL dropped the ball.
"We concluded there was substantial information about the incident even without the in-elevator video –indicating the need for a more thorough investigation."
"The NFL should have done more with the information it had," Mueller said.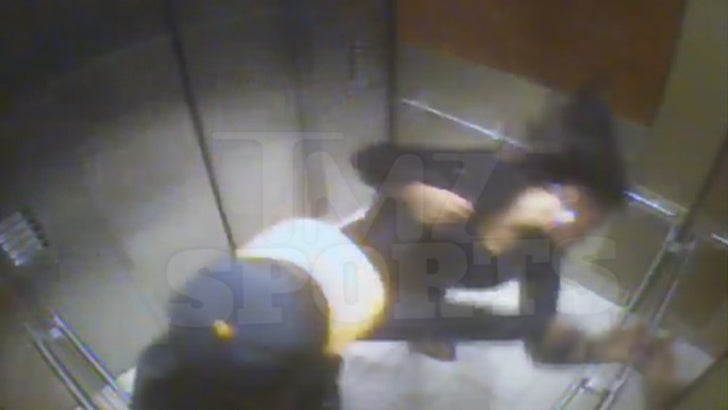 2014
TMZSports.com
Mueller also called BS on an Associated Press report which claimed a female employee received the video before it was published on TMZ Sports.

"Responding to a news story that a woman at the NFL confirmed receipt of the video in the April 9 call, investigators traced every outgoing phone call from the NFL, and took several other investigative actions that are detailed in the report.
"The investigators interviewed every female employee, contractor or vendor whose electronic badge recorded that she was in the league's main office on that day. Each was asked whether they made such a call or had any knowledge about the receipt by the NFL of an in-elevator video of the Rice incident."
Mueller says his investigators spoke with more than 200 NFL employees and searched more than 400 computers but didn't find a single digital trace or sign of the in-elevator video before we published it on TMZ Sports.
The report also says, "League investigators did not contact any of the police officers who investigated the incident, the Atlantic County Prosecutor's Office, or the Revel to attempt to obtain or view the in-elevator video or to obtain other information."
Mueller says investigators also set up an anonymous tip line for NFL employees -- but "we received no calls."
Commissioner Roger Goodell said in a statement, "While this investigation has now concluded, our focus on the underlying issues and our commitment to positive change remain as strong as ever. We have all learned a great deal in the past months and expect to be judged by how we lead going forward on issues of domestic violence and sexual assault."