David Cassidy -- C'mon Get Happy ... I'm Rehabilitated!
David Cassidy
C'mon Get Happy ...
I'm Rehabilitated!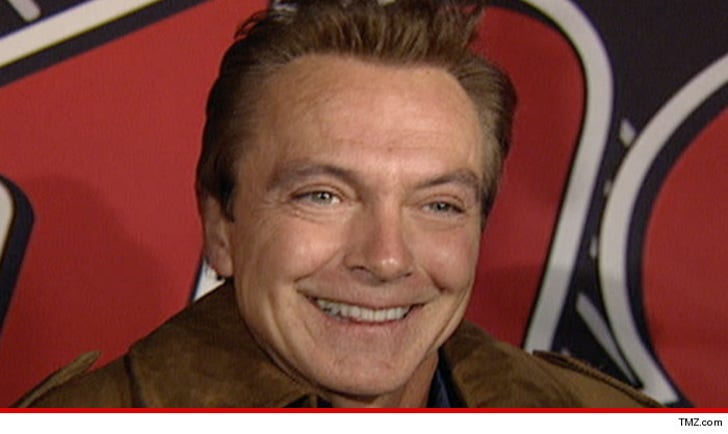 EXCLUSIVE
David Cassidy is back in the saddle after successfully completing the final part of his court-ordered DUI rehab.
Cassidy has conquered his alcohol demons -- at least short term -- after his third DUI arrest since 2010. A L.A. judge signed off on his proof of completing the 9-month alcohol ed program.
He also completed his 90-day stint at a rehab joint.
The judge had kind words for Cassidy, but he wasn't there to hear them ... David's on tour. So his attorney Steve Graff Levine conveyed the judge's praise to his client.
He's not in the clear yet ... he's still got 50 months left before his probation ends.
Shirley Partridge would be proud.