Bruce Jenner -- Trying to Lay Low in New Ride After Fatal Accident
Bruce Jenner
Trying to Lay Low in New Ride
After Fatal Accident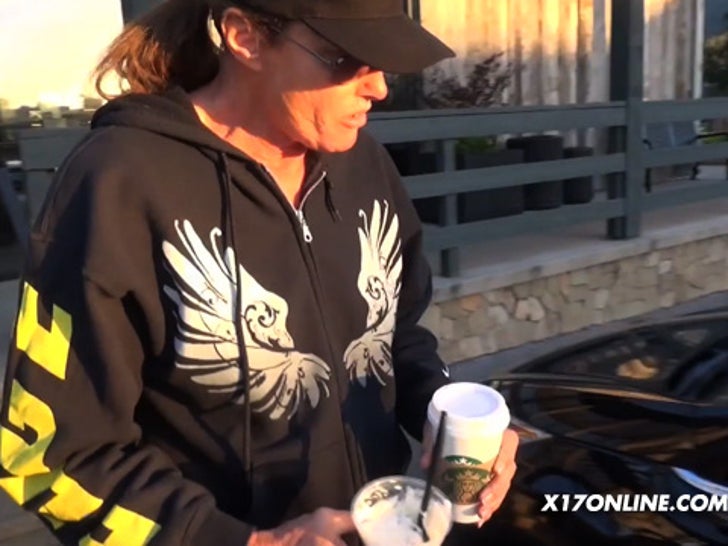 Bruce Jenner's taking extreme measures to stay out of the spotlight after the fatal car accident -- changing his car and his daily routine.
Bruce was on a coffee run in Malibu Tuesday ... when an independent photog peppered him with questions about the upcoming docuseries following his transition. For some reason, the pap didn't mention the car accident -- not that it mattered ... Bruce wasn't very talkative.
More interestingly, Bruce's new ride -- a Ford Fiesta. Our Jenner sources tell us Bruce decided to downscale (it's just a rental) from his high profile luxury rides, in an attempt to avoid cameras.
We're told he's also having assistants run more errands for him -- morning coffee aside, obviously.
Some things never change.