David Cassidy Bankruptcy -- I Think I Owe You! And Here's What I'm So Afraid Of ...
David Cassidy Bankruptcy
I Think I Owe You!
And Here's What I'm So Afraid Of ...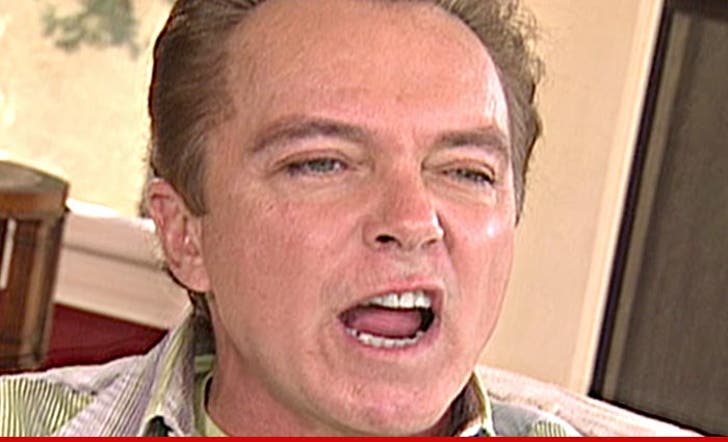 EXCLUSIVE
David Cassidy has sold over 30 million records, but he's broke as a joke now -- TMZ has learned he's mired in debt and just filed for bankruptcy.
David filed for Chapter 11 bankruptcy protection this week and has a laundry list of creditors to whom he owes hundreds of thousands of dollars.
His massive debts include $39,102 in credit card debt, a $292,598 mortgage against his house, and a very colorful bus load of attorney's fees.
In the docs, he also alerts the court he could have some horse expenses in the near future. David says he's in a legal dispute over several Thoroughbred horses he co-owns.
Someone needs to hit a Trifecta ... stat.