50 Cent -- Betting $1.6 Mil On Floyd ... 'He Can't Lose'
50 Cent
Betting $1.6 Mil On Floyd
'He Can't Lose'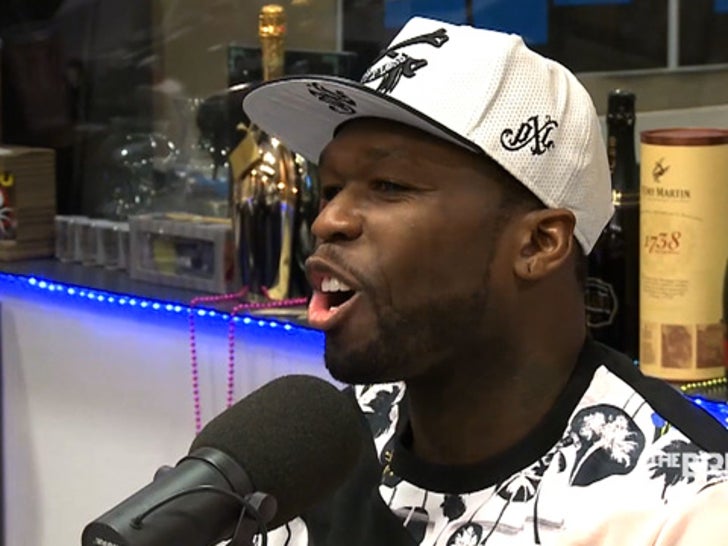 50 and his G-Unit runnin' mate Tony Yayo sat down with "The Breakfast Club" this morning -- when Charlamagne Tha God asked Fiddy for his pick for the mega-fight in May.
"Champ 'gon smoke em ... it's gonna look like [the fight] was pumped up for no reason."
So why such a big bet? 50 says he spoke with Floyd at the Chris Brown concert last month -- the first time they've spoken in a while -- and says Mayweather is SUPER focused.
It's interesting ... considering 50 bashed the hell out of Mayweather on social media last year ... ripping on everything from his spending habits to his reading ability.
But $1.6 million buys a hell of a lot of olive branches.