Jameis Winston -- 'It Would Be Great to Play In Florida'
Jameis Winston
'It Would Be Great to Play In Florida'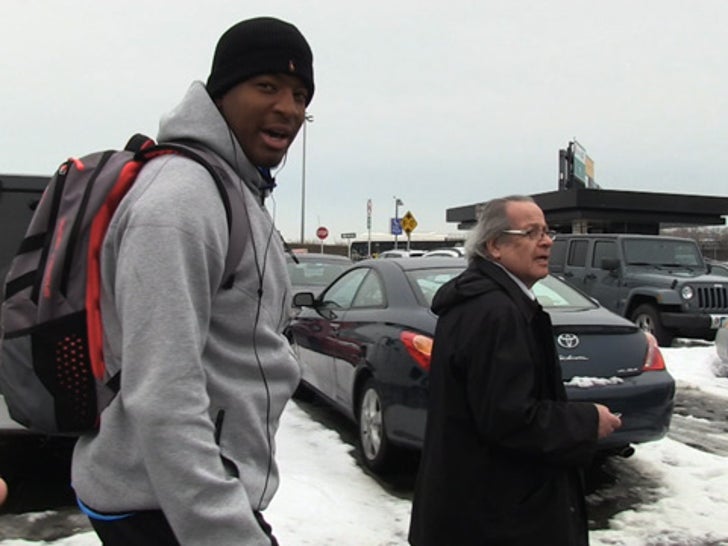 Jameis Winston tells TMZ Sports -- yes, TMZ Sports -- that it would be "great" to play for an NFL team in Florida ... this just days after he wrapped up a meeting with the Tampa Bay Bucs.
The Heisman Trophy winner landed in New York Wednesday ... and with the NFL Draft just 2 months away, we had to ask the possible #1 pick if he had a preference on which team calls his name.
Winston didn't exactly give anything away ... but he did tell us his favorite movie of all time -- shout-out to Tom Hanks.
One last thing ... Jameis was rockin' Nike sweatpants and a Nike sweatshirt ... but an Under Armour backpack. So, we're guessing he hasn't decided on a sponsorship yet.
But at this point, it's probably just a matter of time.