Ray Rice -- Park Football Superstar (Video)
Ray Rice
Park Football Superstar
[Video]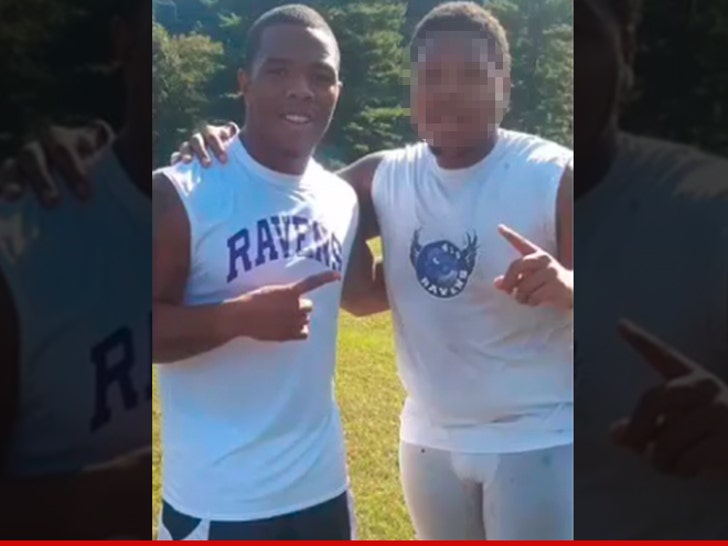 Instagram
Ray Rice found a way to keep himself in football shape after he was cut by the Ravens and suspended from the NFL back in September ... he hit up a park league game ... and crushed it.
Rice hit up a touch league game in Baltimore roughly one month after TMZ Sports published the inside-the-elevator video ... and asked the guys if he could join in one of the games.
Sources tell us ... the guys welcomed Rice onto the squad (coincidentally named the Ravens) and he played a little wide receiver and cornerback.
One source tells us, "He caught the game winning interception (you can see in the video) and everyone went nuts!"
We're told everyone tried to up their game to impress Rice ... but ultimately, "he was on a whole different level."
One player tells us by the end of the game, he won over just about everyone -- and says, "We would love to have him back if he ever wants to play with us again."