Kenny Smith's Daughter -- I Love Shaq ... But No Duets, Please
Kenny Smith's Daughter
I Love Shaq ...
But No Duets, Please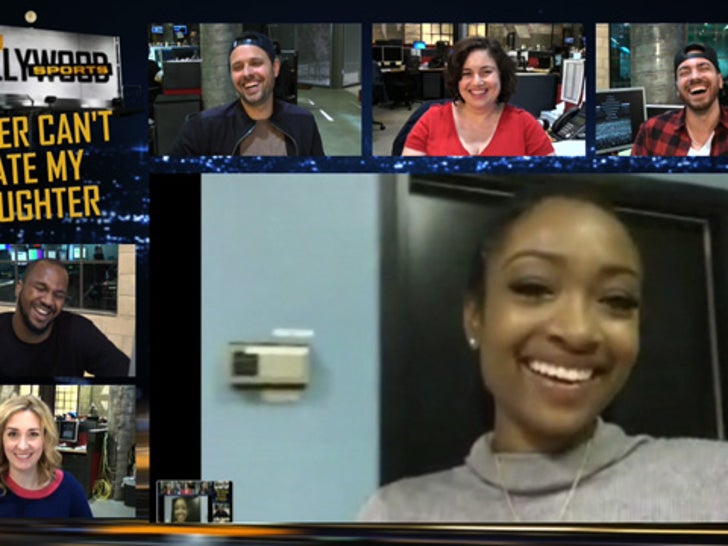 Ex-NBA star Kenny Smith taught his daughter well ... because she busted on Shaquille O'Neal's rap skills like she was one of the boys -- telling us she will NEVER duet with the Diesel.
Kayla Brianna was on TMZ Hollywood Sports ... telling us all about her rising R&B career, when she mentioned she's open to sharing the stage with her dad's "Inside The NBA" co-host -- but only if he's DJing.
Kayla proved she can talk smack with the best of 'em when we asked if she might have Shaq rap on one of her tracks, telling us ... "No! Who's going to buy that new Shaq album?"