Denzel Washington -- Gives Props to Paralyzed Boxer ... At NBC Fight Night
Denzel Washington
Gives Props to Paralyzed Boxer
... At NBC Fight Night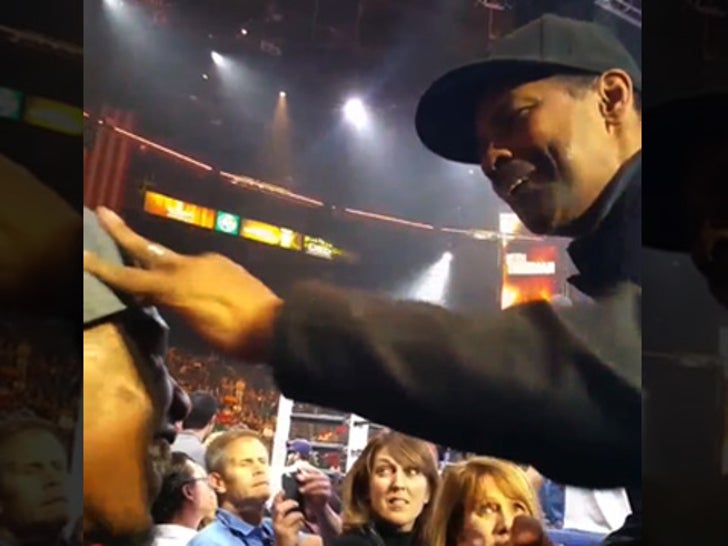 Cool moment with Denzel Washington at the big NBC Fight Night special ... the actor fought off crowds and cameras to say "what up" to an ex-boxing champ who was paralyzed in a motorcycle accident ... and the moment was caught on video.
Washington is a big boxing fan ... and was in Las Vegas to watch Keith "One Time" Thurman beat the hell out of Robert Guerrero on March 7.
But while he was there, Denzel got word that Paul "The Punisher" Williams was in the arena ... the 2-time WBO Welterweight Champ whose incredible boxing career was cut short in 2012 when he crashed his motorcycle and was paralyzed from the waist down.
According to Williams (who was 43-2 as a pro) ... "Everyone was snapping pics of him and he was trying to get to me lol."
And to make the moment even sweeter, Williams says Denzel is his all-time favorite actor.